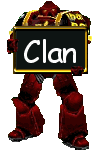 We would like to thanks the people who donate to our servers and support us with there spend!

Sorry Guys.....
|bah| CLAN
IS
CLOSED
The time has come....
We had good days and we had bad days.
Normally it's time to quit if a clan has reached its peak.
But |bah| dies because of inactivity.

We should remember the good old days... The time when |bah| was alive.
The good games we had, and the fun on the forums and the IRC channels.
But now the show is over...
Most of the original members are gone, the new ones stay for a short time.
We miss them, quirks and all, and as they leave our clan slowly dies.
It wasn't the smoothest trip, but we are all human and we must remember: It's only a game.
Most members are not gone for good, you can find them everywhere on other servers.

|bah|

Thanks to all girls and boys who have supported us in the past.
We hope to see you more in the future.
---

You can also visit the |bah| Memories page to see what |bah| did and made in the past.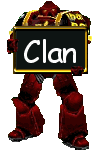 The |bah| Members from past and present: